We are celebrating at Superfriends! Our nursery school in Valencia has been awarded a "Certificate of Excellence" from the World Association of Early Childhood Educators (AMEI – WAECE). This recognition fills us with great pride and joy, and that of course, we want to share with you, as part of our family.
We are the first Preschool to receive this acreditation in the Valencian Comunity.
The professionals who are responsible for selecting and distinguish our center with this prestigious award, have particularly highlighted the skillfully trained staff and the excellent level of preparation we provide. A further incentive, and a great responsibility, motivating us to continue improving and committing every day to the developmental project we have in place.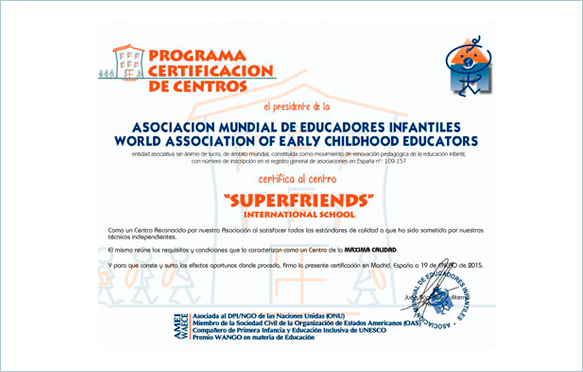 Superfriends

Target Excellence!